This tutorial requires a DIALS 3 installation.
Please click here to go to the tutorial for DIALS 2.2.
Processing in Detail with DUI¶
Introduction¶
This tutorial follows the same steps as the command line tutorial Processing in Detail, but here processing will be driven graphically through the DIALS User Interface, DUI.
DUI is part of CCP4 and can be launched from ccp4i2 by selecting the relevant icon from within the "Integrate X-ray images" task folder.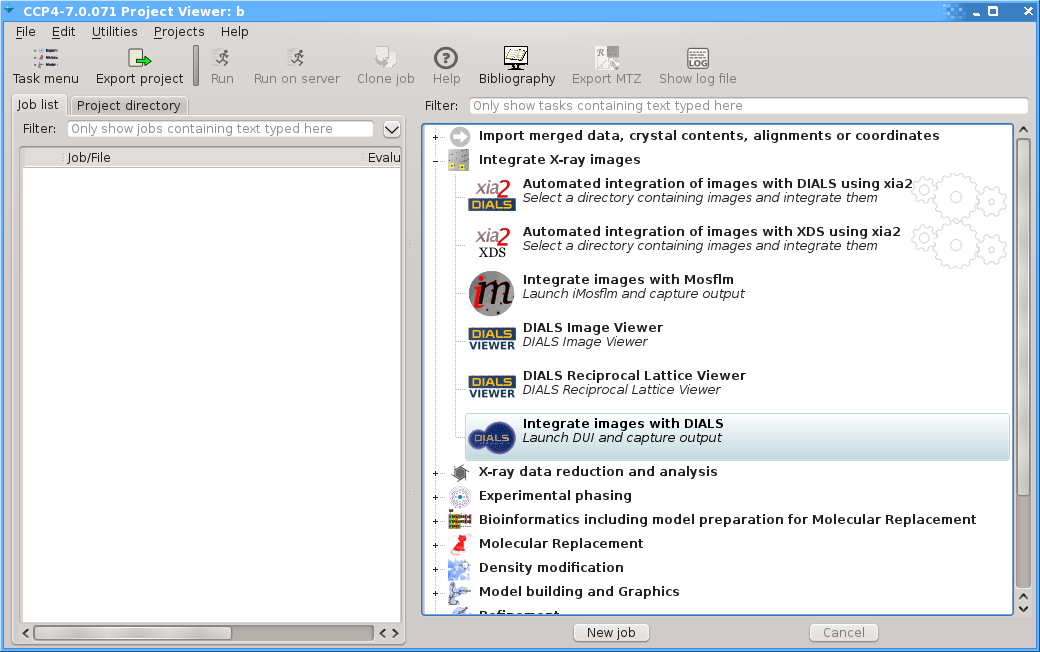 Tutorial data¶
The following example uses a Beta-Lactamase dataset collected using beamline I04 at Diamond Light Source, and reprocessed especially for these tutorials.
Hint
If you are physically at Diamond on the CCP4 Workshop, then this data is already available in your training data area. After typing module load ccp4-workshop you'll be moved to a working folder, with the data already located in the tutorial-data/summed subdirectory.
The data is otherwise available for download from
. We'll only be using the first run of data in this tutorial, C2sum_1.tar, extracted to a tutorial-data/summed subdirectory.